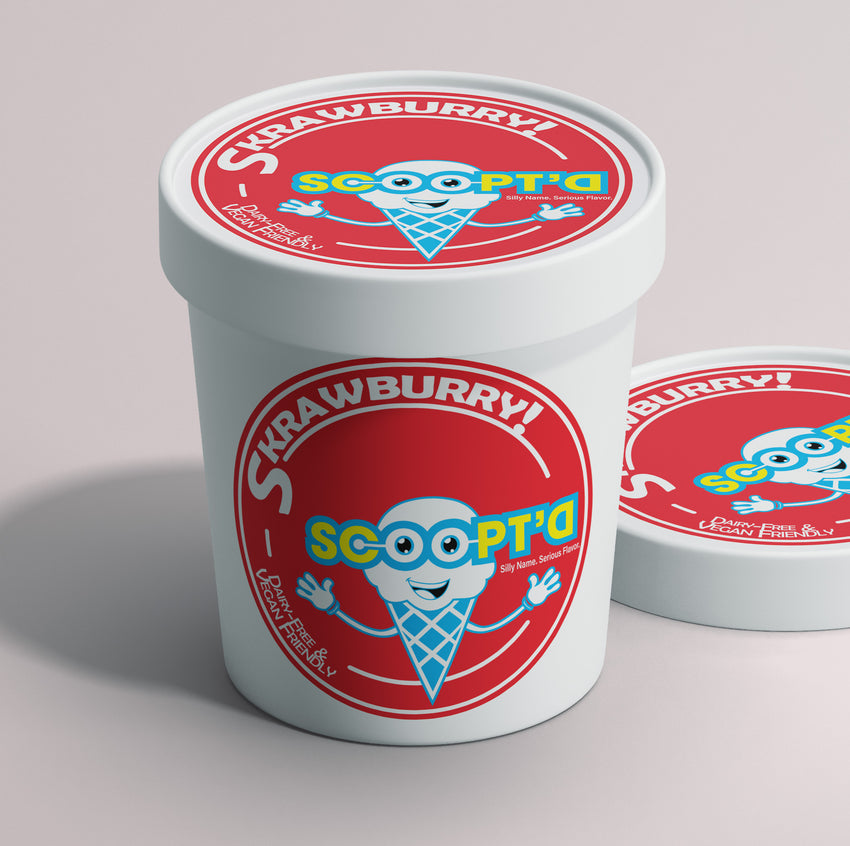 Skrawburry
Since this is an Atlanta based ice creeme company, had to add the "ATL'' dialect in the name!
This classic strawberry ice creeme is the freshest of the fresh. It is very creamy and has a pink hue comes from using ripe strawberries pureed into the homemade mix and chunks of fresh strawberries added to the machine last minute for the perfect fresh strawberry flavor.
No food coloring or artificial flavoring added.
Ingredients:
Flaxseed, water, coconut cream, organic cane sugar, kosher salt, strawberries, lemon juice
**2 PINT MINIMUM FOR DELIVERY**